Notion Fabric & Craft is a modern fabric, yarn, and fiber craft store located in historic downtown Montpelier, Vermont. We've been creating community with our fun and approachable classes since 2019. Now, you can enjoy our classes at your own pace from the comfort of your own home.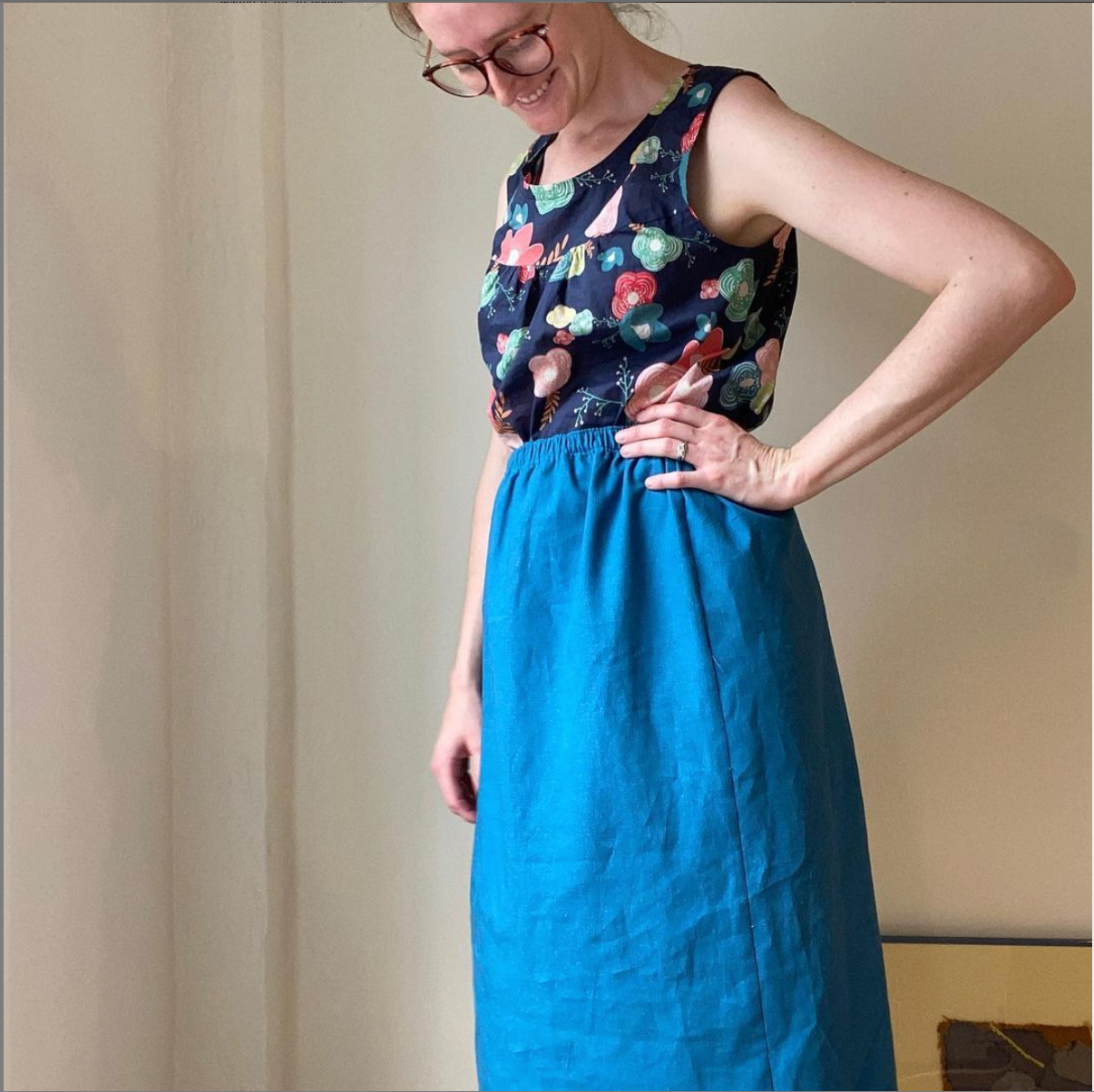 Hi, I'm Mary Margaret Groberg, the owner of Notion Fabric and Craft. My mom sewed all of our Halloween costumes (among many other things) when I was growing up. I remember visiting the fabric store together and letting my imagination run free as we browsed the huge pattern books to pick the perfect style.
I'm not sure how old I was when she taught me how to sew on her huge all-metal Kenmore machine, but it fueled my dress-up obsession. One memorable project was a medieval dress for an elaborate play that I staged with my babysitter when I was around nine.
Years after I moved away from home and left my mom's sewing machine behind, I treasured the memory of her making all those costumes for me. I wanted a family someday, and I knew it would make me feel connected to my mom if I could sew for them. So in 2014, I asked Santa for a sewing machine. And what can I say? I got the bug.
I can't wait to share my love of sewing with you.
"I've really enjoyed the work-at-your-own-pace format of the virtual classes. The videos are really great and easy to follow."
- Former Student